What's New
We've redesigned the 660 NEWS app to give you more up-to-the-minute news, breaking-news alerts, traffic, weather and video from 660 NEWS anywhere you are – across all iOS devices, including your iPad or iPhone. Listen to 660 NEWS live anytime.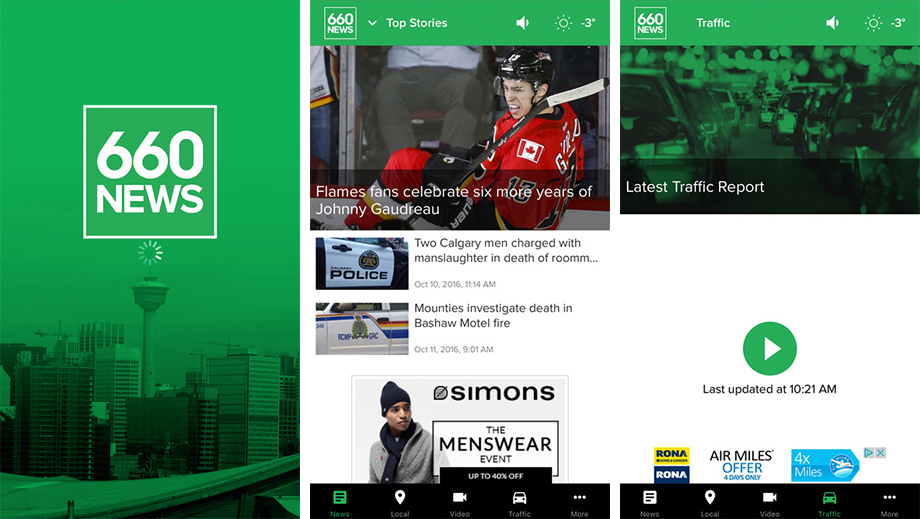 App Descriptions
The 660 NEWS app lets you:
Listen to a live stream of 660 NEWS, 24/7
Read local, national, international, business and entertainment news stories
Get notifications when breaking news occurs
View real-time traffic images across the region.
Get the current temperature and forecast as well as the 5-day forecast from our meteorologists
Listen to audio reports on-demand
Submit a news tip to the 660 newsroom
Get the latest sports news and scores from Sportsnet.
Share stories via email and Facebook, Twitter
Contact the 660 newsroom
Apple Watch now supported!
Do not interact with the app while driving
Read the very latest local top stories from your wrist
Receive breaking-news alerts
Access 660 NEWS from glance view or inside the 660 NEWS watch app
Downlaod from the App Store and Google Play
Download for iOS
To install the 660 NEWS app onto your Mobile Device or Tablet visit the following:
Download for Android
To install the 660 NEWS app onto your Mobile Device or Tablet visit the following:
Feedback
Got feedback on the app? Send your comments and suggestions to rdmradio@rci.rogers.com